Keto Pecan Shortbread Cookies
 
(makes 36)
½ cup Swerve confectioner's sweetener
1/3 cup pecan pieces
1 cup butter
1 teaspoon vanilla
2 cups almond flour
½ teaspoon baking powder
½ teaspoon salt
Pulse confectioner's sweetener and pecan pieces in food processor until finely chopped. (approx. 30 seconds)
Combine mixture with butter and vanilla until well blended. Slowly add dry ingredients until just combined.
Place dough on parchment paper or pour small amount of almond flour on surface to be used.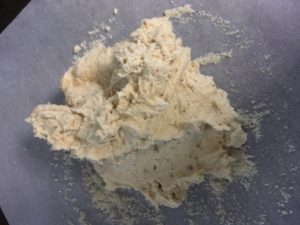 4.Roll dough out into two 10-12 inch logs.
5.Wrap each roll individually in plastic wrap and refrigerate at least two hours.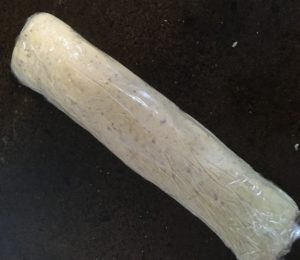 6.Heat oven to 350 degrees and cut each log into slices approximately ¼ inch slices.
7.Place dough on ungreased cookie sheets approximately an inch apart.
8.Bake 8-10 minutes watching closely. Remove from oven as soon as edges begin to brown.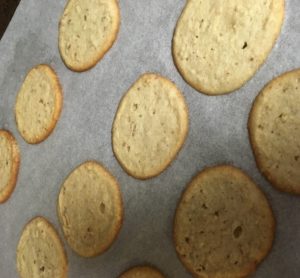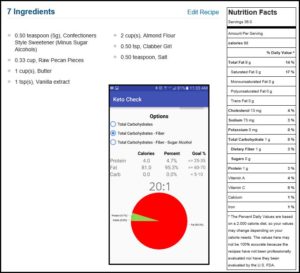 ———————————————————————————————————
Recipe Submitted by Stacie Phillips from Howell, MI. You can see more of her recipes at….
YouTube: Stacie Phillips
Email: [email protected]
Instagram: ketogenicinthekitchen