Keto Raspberry Cobbler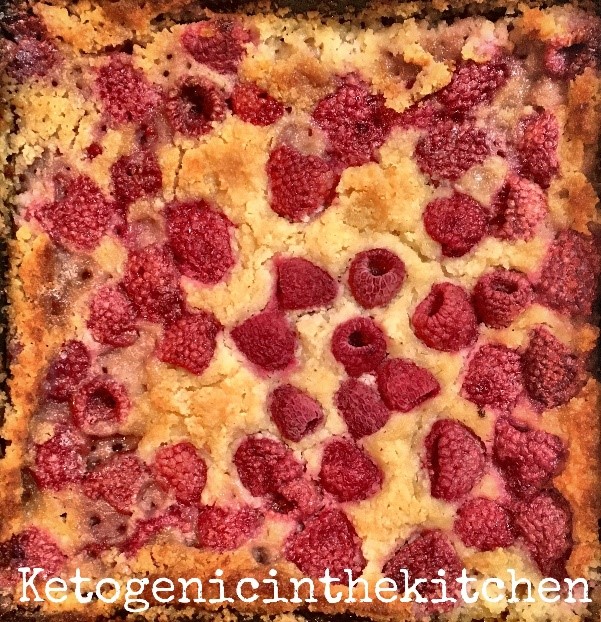 4 tablespoons butter, melted
¾ cup almond flour
¼ cup coconut flour
½ cup Swerve granular sugar
2 teaspoons baking powder
¼ teaspoon salt
¾ cup almond milk
1 teaspoon vanilla
2 cup raspberries
---
1) Preheat oven to 350 degrees. Pour melted butter into an 8×8 pan and set aside.
2) Combine almond flour, coconut flour, Swerve, baking powder, salt and almond milk to form batter.
3) Pour into pan of melted butter and top with raspberries.
4) Bake at 350 degrees for 60 minutes or until browned.
———————————————————————————————————
Recipe Submitted by Stacie Phillips from Howell, MI. You can see more of her recipes at….
YouTube: Stacie Phillips
Email: [email protected]
Instagram: ketogenicinthekitchen